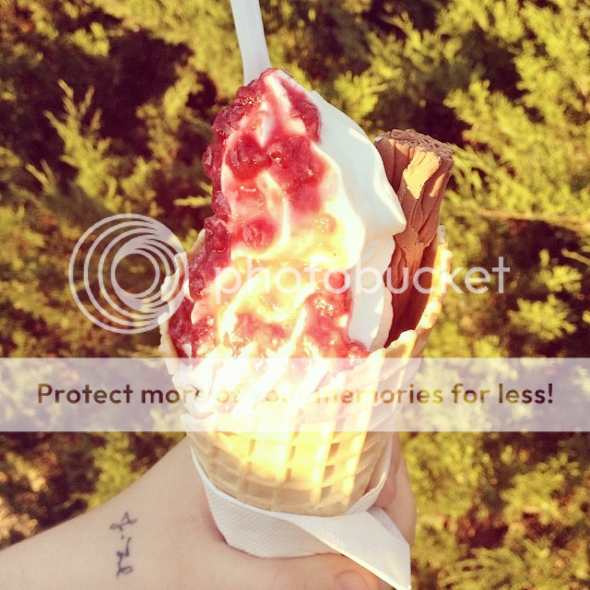 These days have been nothing but sunny for weeks on end and I couldn't be happier for it. What with summer being as criminally short as it is here in Canada, one must take fullest advantage of the beautiful weather while it lasts. Thus I've been wearing frilly dresses (top: vintage, bottom:
The White Pepper
) and consuming loads of fresh fruit and ice cream, often together as on my
Flake 99
. Our apartment is continually stocked with fresh blooms courtesy of my mom's garden, or in some cases the flower shop down the street. A friend of mine who shall remain nameless has always teased me about being an "indoor kid" and while this is certainly true during winter months, the summertime is a different story and this indoor kid even caught her first fish last weekend!